Group fares and informations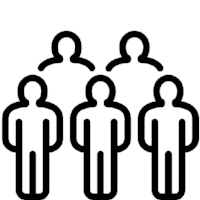 Groups
Whether you are a tour operator or a group organiser, contact our groups office to book your group journey to Croatia.
Groups (min 15 paying passengers travelling by foot or by bus) have special discounts and fares.
One person every nine people travels free of charge. Coach and driver travel for free and have free dinner.
For any question please contact our Groups office by telephone or email: tel. +39 071 2284120 - email:

[email protected]

The payment of the balance must be done at least 10 days before the departure date.